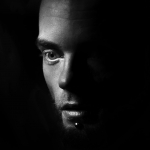 Keko Hainshweeler is an English 360° creative based in London; encompassing  the worlds of creative direction, consultancy and bespoke high profile fashion commissions.
His exquisite highly detailed aesthetic and inclusive multi-disciplinary approach to the creative process allows Keko to consistently navigate between the worlds of fashion; advertising, and music/entertainment industry. He is driven and inspired by the collaborative process.
This has seen the designer join forces with some of the industries most prominent stylists, photographers, recording artists and  global fashion publications with an impressive range of clients all over the world.
This includes V Magazine, Dazed and Confused, Hunger, Vogue Homme Japan. Stylists such as Nicola Formichetti, Johnny Wujek, Jay Massacret, Kim Howells, Anna Trevelyan. With photographers like Mario Testino, Heidi Slimane, Tim Walker, Ellen Von Unwerth, Rankin, Sølve Sundsbø and Terry Tsiolis amongst others .
With Keko's vast industry knowledge and an inate capacity to actualise each clients objectives; works that range from bespoke image driven design for recording artists, produced to reinforce their visual narratives and stage pressence. Paired with comericial design projects, this skill gives the creative the ablity to drive each project to its fullest potential.
Hainswheeler's items have adorned A-List celebrities and influential recording artists worlwide; including Lady Gaga, Katy Perry, Jessie J, Dizze Rascal, Take That, Skunk Anansie, Bat for lashes, Natalie Portman, and Naomi Campbell.
Recording Artist/Celebrity                                                                                                                                       
The designer worked with Lady Gaga creating whole sections for 'The Fame Ball Tour' and the record-breaking 'The Monster Ball Tour'. This has become the highest grossing tour in history by a debut recording artist; creating looks for both tours for Gaga and her dancers, as well as many other bespoke pieces for her performances and music videos.
Keko's iconic pieces for Gaga include items such as the feathered neck brace worn during the MTV Music Awards red carpet which recived gloabal press/media acclaim.
For Skunk Anansie Hainswheeler has created custom works for numerous sellout European tours and music videos.
Other commisions include the creation of pieces for Katy Perry's 'Prismatic World Tour' which included an animatronic Swarovski encrusted headpiece.
Consultancy
As a creative consultant/designer, Keko has worked closely with long-term collaborator and Diesel's Artistic Director Nicola Fomichetti on a number of projects. Designing and consulting on the 35th  Anniversary 'The Diesel Tribute Collection' as well as 'The Diesel  Leather Tribute collection'. Both collections have been launched globally in over 250 stores worldwide and online. Working across the whole line Keko created products including the denim collection; accessories, footwear, intimates, print, embellishments and kidswear for both collections.
Teaming up with Diesel again for their Spring/Summer '15 runway collection; took the designer to Shanghai, to creatively consult/design embellishments for the brand's catwalk collection which opened Shanghai fashion week.
Keko's career has been featured in global online and print publications. As a result of these recognised achievements;  he was invited as an industry specialist by the prestigious Victoria and Albert Museum London, to give a talk about his career to date.
The creatives work was exhibited at the Design Museum London as part of a global touring exhibition entitled  'Women Fashion and Power'.
Keko Hainswheeler is currently collaborating on a series of creative projects with clients worldwide.